It has been a whacky, out of sorts season for Eintracht Frankfurt from the time the season started until the unexpected break that took the world by storm. The COVID-19 crisis that led to a lockdown of sporting events world wide interrupted a tumultuous season for Die Adler that is seeing deep runs in both the DFB Pokal and the Europa League, but cost them standing in the Bundesliga. Eintracht has never been higher than 7th in the table, other than their matchday 1 win against Hoffenheim. This season has gone beyond Die Launische Diva, and in to full blown looney toons mode. After an exhilarating
5-1 win over Bayern
Munich at Der Waldstadion, the season plummeted. Currently 12th in the table with 28 points (and with a game to make up against Bremen) Eintracht will play 11 games in the next 33 days in a race towards the finish. Big questions exist for this version of Die Adler: What happened? What happens next? Can Eintracht stay up? Can they qualify for European Competition?
Question #1: What happened?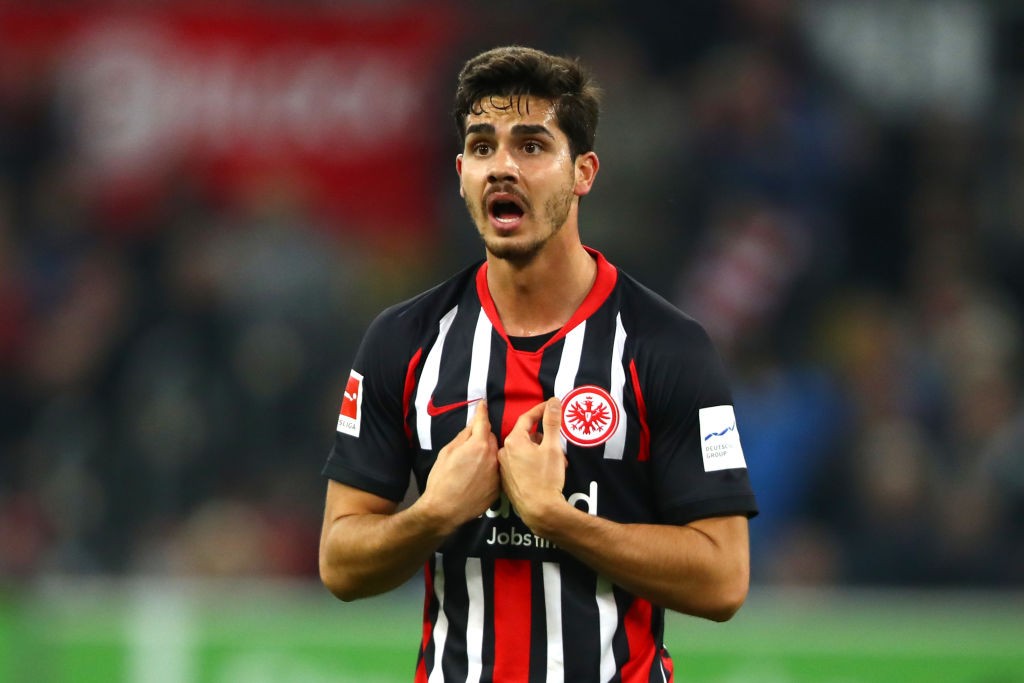 Eintracht started their season early, with Europa League Qualifications starting July 25th the Eagles have already been on a long arduous road to this point. Eintracht had played 31 matches that count (not including friendlies) by the time the Winter Pause rolled around. Kostic, Hinteregger, and Sow logged heavy duty minutes through the first half of the season. Injuries took their toll, and David Abrahams unacceptable actions led them being short handed in the Bundesliga for a time as well. But that's only part of the story. The attack is nowhere close to what it was last year. Baz Dost (5 goals, 0 assists, 900 minutes played) has looked lost, a step slow, and his skill set neither replaces Sebastien Haller nor adds a different dimension to this attack. He's been poor in the box all year; unable to break free, unable to get his head on the ball, and unable to make plays for his teammates. He's shown almost no creativity, and can't find space to get his foot on the ball. He's been a major hole in the Eintracht attack. While it is noted he's been battling injuries to his groin and abdomen for quite some time, it's not unreasonable to expect better production from a guy that scored 34, 27, and 15 goals the last three years in Portugal.
As bad as he's been, Silva has been worse. Not necessarily because of poor skill or technique, but because you almost don't even notice that he's on the pitch most times. His runs have proven fruitless many times, and he's not a viable threat at the top of the attack at the moment. Some of the fault is not his own, as Eintracht has no dependable playmaking from the middle of the field. While the midfield has been solid in defense, they provide little in the terms of service for the guys up top. Last year, with Sebastien Haller roaming the middle of the pitch and wreaking havoc on defenses, Eintracht had a player who was not just a threat to score on you at any time but also created holes for Jovic and Rebic to run and created timely service for them. Eintracht has found nothing in to replace this hole. Daichi Kamada has been severely disappointing this year, with more yellow cards (3) than goals and assists combined in his 14 Bundesliga starts. Mijat Gacinovic (0 Goals, 1 Assist, 916 Minutes played across all appearances) and Djibril Sow (1 goal, 2 assists, 1400 minutes played) have not been the spark plugs this attack needs. While Silva has been a far cry from the hard charging, frantic pressing Rebic, the guys behind him have given him little to no help at all. Adding to the frustration, one of the biggest offensive threats from the first part of the season was Martin Hinteregger, who's charging from the back often left Eintracht exposed to the counter. Hinteregger currently ranks 5th on the squad in Expected Goals per game (3.1) and second in goals (6) When one of the key anchors of your defense ranks second on the squad in Goals scored, you are putting yourself in a terrible position.
In the midst of this storm, you had Kevin Trapp missing 11 Bundesliga games after shoulder surgery, David Abraham missing 5 games for running over Christian Streich, and Adi Hutter switching formations. The odd thing about the entire season is the team went south when you would expect them to be settling in. The 4-2 loss to Borussia Monchengladbach on October 27 was backed by a 5-1 win over Bayern Munich the next week. Just as fans are gearing up, ready for this team to take off, Eintracht went 0-1-6 over their next seven. During the run, they were shut out by Freiburg, Wolfsburg, and Schalke, and held to only one goal against Mainz and S.C. Paderborn. Eintracht hasn't been able to get off the ground against some of the bottom dwellers of the Bundesliga table, going 3-3-4 this year against Union Berlin, Hertha Berlin, Augsburg, Mainz, Dusseldorf, Bremen, and Paderborn. If you take out the 5-0 walloping of Augsburg in February, Eintracht has been outscored 13-15 in the nine other games. In games where the Eagles really needed to set themselves apart, they simply weren't able to.
Question #2: What Happens Next?
Eintracht has the capability of pulling this out and making it back to Europa-League position. Whether they can actually put it together on the field, and what Adi Hutter does with his line-ups remains to be seen.
Timmy Chandler flourished
in the most recent matches, pulling off 4 goals in 3 games as a newly inserted playmaker on the right wing. Eintracht managed to recover a bit with a 3-1-0 stretch in January and February that included an
impressive 2-1 win over RB Leipzig
. Has the break enabled Filip Kostic to recharge his batteries after already playing over 3,000 minutes? Has the break allowed Baz Dost to get healthy? Will Goncalo Paciencia be able to keep up his steady play? Did the break give new life to an aging Makato Hasabe? All that remains to be seen. Hutter will most likely stay with his 4-4-2 formation, and try to win the ball high and strike quick. Whether they will have the cohesion needed to execute after this long break is the big question.
Question #3: Can Eintracht stay up?
Eintracht currently sits closer to the Relegation Zone than they do to European qualifying, but.....yes, they absolutely can and should stay up. Six points of cushion stand between them and he Relegation playoff position. Eintracht has an additional game to play as well. Eintracht must capitalize on their remaining games against the bottom of the table however. Matchday 30 - vs Mainz, 31 - Hertha Berlin, Matchday 34- S.C. Paderborn, and the makeup match vs. Bremen are all huge matches as the season draws to an end. Eintracht has the capability to sweep these matches. Add Koln and Freiburg as games that Eintracht must win. It would help to have the Frankfurt faithful pack Commerzbank Arena. How well they will play their 5 remaining home games in front of an empty stadium is worrisome.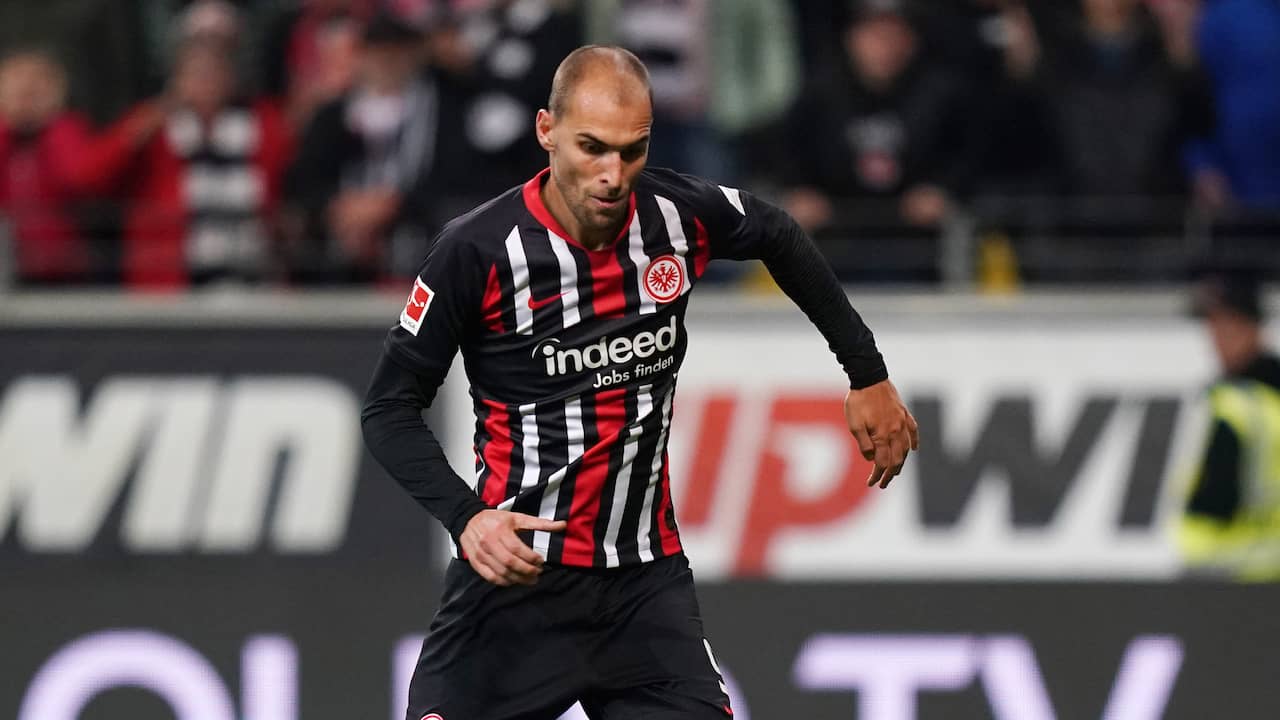 Question #4: Can they qualify for European Competition?
There are actually two ways that Eintracht could qualify for European competition. (1) Win the DFB Pokal. (2) Finish top 7. Due to the fact that both Bayern and Leverkusen are still in it, there's a good chance that 7th will get you into Europa League this year. Much like last year, when the Bayern win vaulted Eintracht into Europa League qualifying, 7th can get you into the league if all standings above stand pat. If Leverkusen wins, and drops from 5th, it changes the story. Eintracht has a nasty matchup vs. Bayern in the next round, and has faired well in the Pokal so far. Their current position of 8 points out of 7th with 9 games left to go isn't promising, but also isn't mathematically impossible. They need help, and don't control their own destiny. So, is it possible? Absolutely. Is it likely? No. Unless we see a completely different Eagles squad over this haul there will be no European competitions for Eintracht next year.
Eintrach Frankfurt re-opens the season at Commerzbank Arena against Borussia Monchengladbach. The lone match saturday @ 11:30 AM Central